Finally Through Winter!
Finally Through Winter!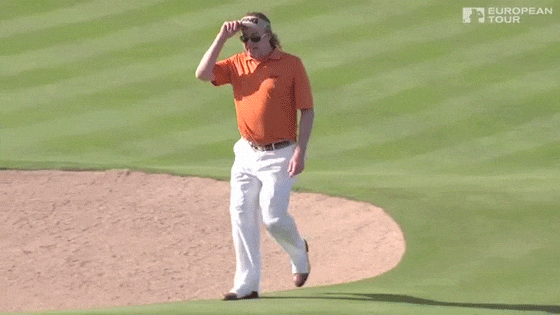 Wow, what a long winter it was, but now the birds are chirping, the bees are buzzing, and the grass is growing!  Now we can start enjoying our yards, decks, and patios again.  Oh yeah, and golf!
It's time to start getting back into golf shape.  That means hitting range balls, practicing your short game and maybe even playing a round.  But before we really get rocking and rolling into the 2018 golf season, let me ask you one question.  When is the last time you regripped your golf clubs?
If your grips look anything like this, it might be time!  Even if you grips aren't literally falling off the club, a worn grip can cause all kinds of problems.  Here are just a few examples:
Obviously if the club is slipping in your hands, good contact is going to be less frequent, if at all.
A worn grip could be causing you to grip the club tighter, which would cause you to lose distance. :/
Old grips may turn your hands black by the end of the round
Over time worn grips can ingrain bad swing habits
Luckily you know two great guys here at Oak Ridge Country Club that are ready and willing to fix this problem for you!  Your Golf Pros, Glenn Hudson and Justin Myers, are very experienced in the art of club building.  It's the easiest way to better your scores without pounding range balls or spending hours on the practice greens.  We have the latest grips from all the major grip manufactures, even OEM grips.
They come in all shapes, colors, and textures.  You already have the grip?  We'll put it on for you!  Give us a call when your ready to improve your game.
Golf Shop (865) 482-2436 X3